B27 "Bending Your Ear"
$5.00
Another little project I taught in a class that really found a wonderful following as a print. Happily it is still available as a notecard for all those rabbit lovers out there – and I now know there are many of you! Also, given the title, its a great card to send to all those chatty Kathy's (or Ken's) in your life to show you're thinking of them.
Available as Notecard only.
Description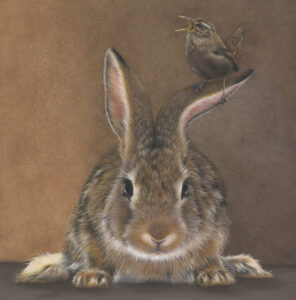 Image only available as Notecard.
Limited Edition Print – SOLD OUT