E02 "Evolution I"
$5.00
Another card derived from a copper plate etching. Too bad absinthe is not a thing anymore or I might have blamed this quirky piece on that. Since its not, I have to own the strange things my brain can and does come up with.
Available as Notecard only.
Description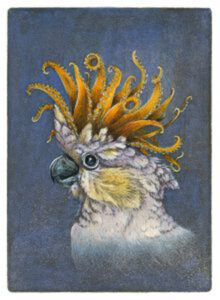 Image only available as Notecard.