B09 "Tea Service (Detail)"
$5.00
This was a study I did while working out the larger composition of "Tea Service" B08. It was so sweet that I made a class project out of it and then it made its way into the card and print line. Two of my favorite things are wrens and tea.
Available as Notecard only.
Description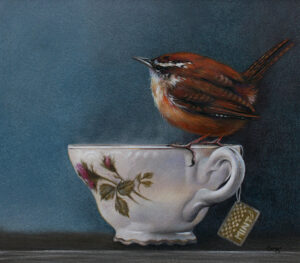 Image only available as Notecard.
Limited Edition Print – SOLD OUT