E01 "House Hunters"
$5.00
This piece was created as a copper plate etching, one of my other favorite mediums to create with. Very old school and tedious, just like I like it! A sweet, cozy image of a quiet moment reading all about "Tiny Homes" by Tiny Gnomes.
Available as Notecard only.
Description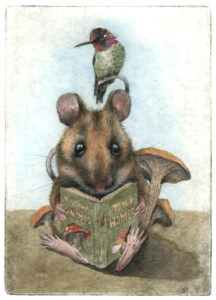 Image only available as Notecard.